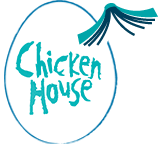 While they no longer accept unsolicited manuscripts, they do offer unpublished and unagented writers of children's fiction the chance to submit their work to the annual Times/Chicken House Children's Fiction Competition. They're looking for original ideas, a fresh voice and a story that children will love!
First prize is a worldwide publishing contract with Chicken House with a royalty advance of £10,000 (approximately $12,500 US), plus representation from a top children's literary agent.
To enter, you must have written a completed full-length novel suitable for children/young adults aged somewhere between 7 and 18 years. The full-length , manuscript should be minimum of 30,000 words and do not exceed 80,000 words in length.
The competition closes February 1, 2021. Also, there is an entry fee of £15 (approximately $18.76 US). For complete guidelines and entry form, go here.
P.D. Pabst
Blogger and writer of MG/YA fiction.